Caley Bench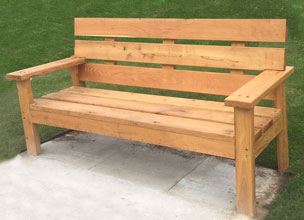 Caley Bin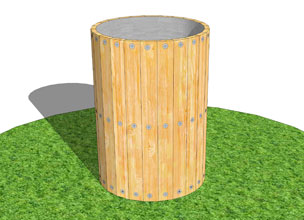 Hardwood Robinia Park Furniture
Dylan Group design, manufacturer and supply durable hardwood Robinia Park Furniture (benches, seats & picnic tables). These range from standard seats & benches through to DDA (Disability Discrimination Act) compliant picnic tables and litter bins.Every product is lovingly hand crafted in the heart of West Sussex by our locally sourced team of highly skilled craftsmen and finished to the highest quality.
Robinia Timber Wood
Robinia timber (Black Locust / False Acacia) wood is extremely hard, resistant to rot and durable, making it a prized resource for furniture making, flooring, panelling, architectural designs and various play equipment. The wood can be hand crafted to make a variety of designs that are unique and totally bespoke. The architectural structures, designs and equipment can be manufactured to specifically harmonise perfectly with the natural environment, thus utilising this hardwood timber to its maximum potential.
Our dedicated team can design, develop and produce the most cost effective site specific concepts and solutions without compromising on value and quality.The advantages of using Robinia Timber for benches, seats & picnic Tables:
Every piece of Robinia Timber supplied by the Dylan Group will be totally unique and bespoke
Each piece can be designed to harmonise with the natural environment
Robinia is a rapidly growing hardwood (mature in 30 years)
It is a very tactile and durable timber
The Robinia timber does not need to be treated with any chemicals or preservatives
Creates large, chunky, quality solutions
Dylan Group guarantees Robinia Timber Poles against rot for 15 years
Dylan Group guarantees Robinia Timber Sawn Cut Timbers against rot for 5 years
Contact us on 0845 450 9405 and discuss your requirements or alternatively
send us an email
.
Northbrook Bench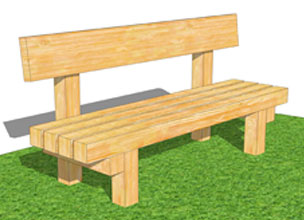 Northbrook Bench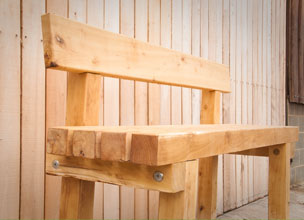 Ropeland Bench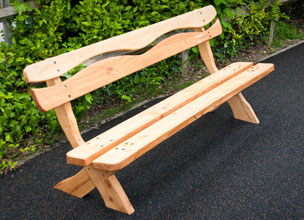 Northbrook Seat